Things are heating up DOWN UNDER,  as I have a huge designer crush on DION LEE, the 24 year old Aussie.  I have been looking at Lee's collections for 2 seasons now, as he is only on his 4th. I wish I could go to Sydney so I can personally see his clothes, I don't think he has any American Retailers carrying his line, and I wonder why! This Sydney based designer is ONE TO WATCH!  His collection draws on Eighties shapes, using directional shoulders and body-conscious silhouettes while twisting and sculpting the fabric for a refreshingly modern and slightly futuristic aesthetic - think Working Girl meets Star Trek. Dion's signature dresses and cut-out blazers have been enthusiastically received by Sydney's fashion pack and Australian Vogue has demonstrated its full support of the young designer, affirming that he's "on the radar of Australia's premier buyers and editors".
I love his use of color, shapes and cutouts! He is so innovative...I need one of his pieces in my life like NOW NOW NOW!

This blue pleated and twisted number is so orgasmic! Excuse my language, but that's the way it made me feel...LOL.

This presentation is quite exuberant! 

And we all know, I love to show off the legs, so this collection is quite my alley! Dion lee, please send me a piece ASAP!!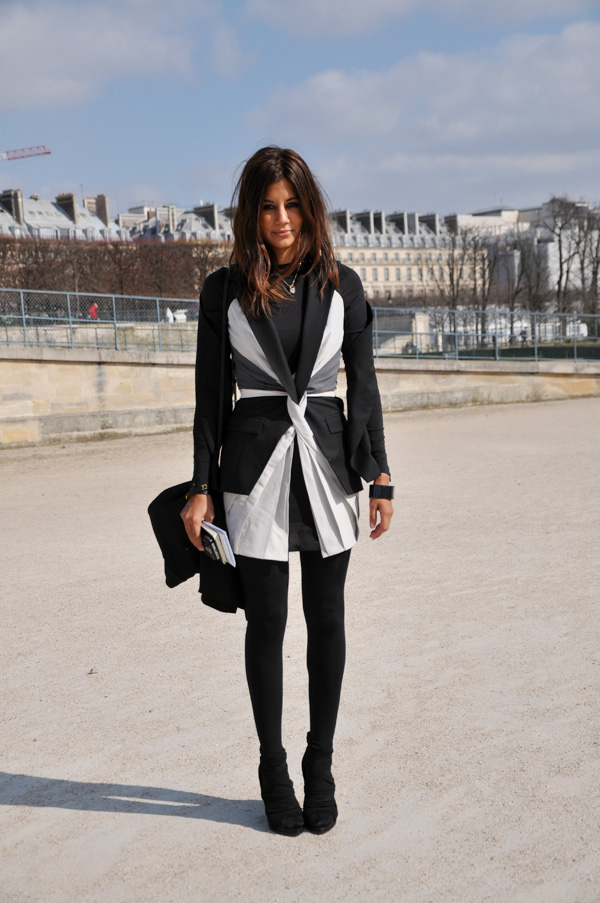 Here is Christine Centenera, fashion editor of Harpers Bazaar Australia wearing one of Dion Lee's pieces during Paris Fashion Week. BTW, I have a huge crush on her too! I think I will have to do a separate posting just for her.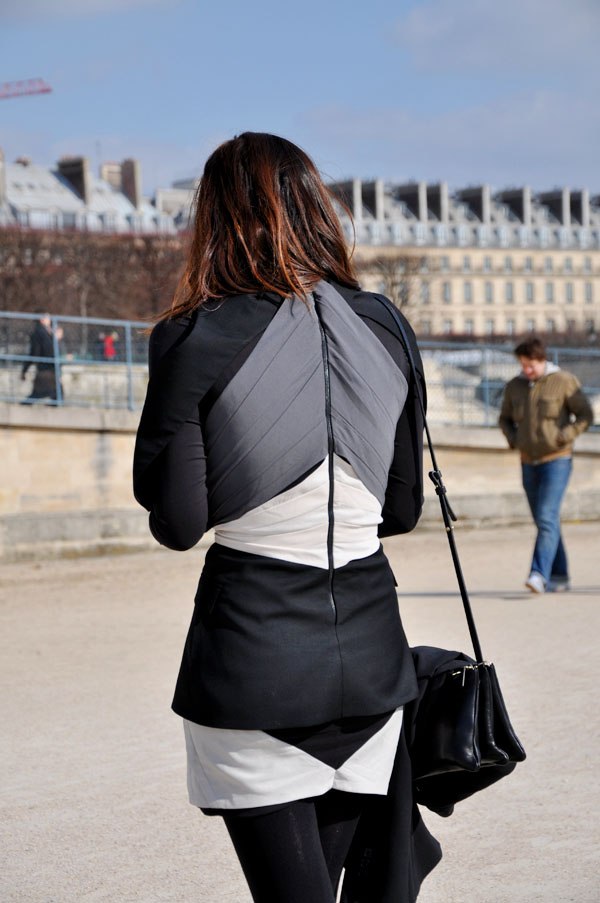 Love the back!
Thanks for visiting,
xoxoxo
Maury and Gisela
images are from Jak and Jil and thefashionspot.com